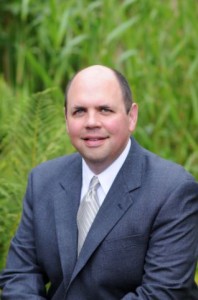 Broker / Owner
Phone: (907) 617-5776
[email protected]

Principal Broker, Bill Bolling is a lifelong resident of Ketchikan and has over 35 years of experience working in local real estate. Bill established Gateway City Realty, Inc. in 1995, and has assisted numerous clients through the years with his expert knowledge of the area. He is dedicated to leading his office with excellence and is always willing to go the extra mile by making his clients and customers a true number one priority.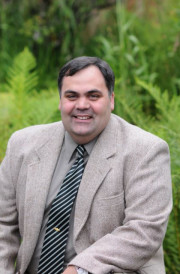 Owner / Manager
Phone: (907) 617-0248
[email protected]

Bob Jackson is a lifelong resident of Ketchikan and a full-time agent and co-owner of Gateway City Realty, Inc. He has been serving buyers and sellers in the area for over 30 years and is well known for his high aptitude for the business and overall ability to get the job done by always putting his customers first. Bob's clients are often repeated customers, and they speak very highly of his market insights and abilities to maximize any situation.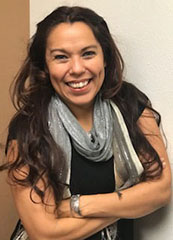 Jennifer Marrs
Associate Broker & Sales
(907) 254-2557
[email protected]
Jennifer is a life-long resident of Ketchikan and has been with Gateway City Realty for 10 years. In her previous professional experiences, Jennifer has demonstrated great care and skill in customer service. She is eager to bring the same level of service to our local real estate industry.

Jennifer strives to work diligently and honestly for each of her clients, providing the highest level of customer service, individualized attention and knowledge of the Ketchikan area market.

Let Jennifer help your property purchase experience be a fantastic one!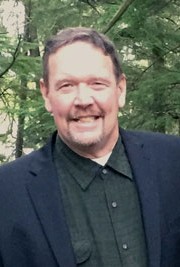 Scott Nall
Sales Associate
(907) 254-3365
[email protected]
Scott arrived in Ketchikan in 1977 and soon thereafter married Jody, a born-and-raised Ketchikanite. Together they have two children, four grandchildren and a great grandchild. After a productive and successful career in the wholesale soda business, Scott now brings his customer service skills, integrity and honesty to his real estate customers and clients.

Scott is people-oriented and believes every transaction should be a positive experience for all parties involved. Scott enjoys beach combing, wood projects and spending time with his family at their remote cabin property.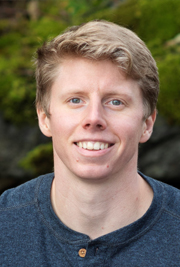 Taylor Knight
Sales Associate
(907) 617-5380
[email protected]
Taylor is a long-time local, member of Kayhi's Class of 2009, and graduated from Oregon State University. Taylor has a professional background in local tourism as well as being a small business owner and landlord. He offers a thoughtful, serious work ethic in addition to being highly approachable and communicative.

Taylor is well versed in real estate finance and all the recent shifts in our industry's technology and social media platforms. Whether buying or selling, Taylor is ready to serve our community with any of its real estate needs and we are beyond excited to have him as part of our team.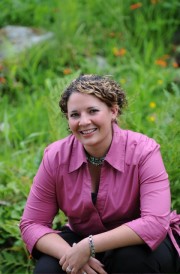 Summer Pattison
Sales Associate
(907) 617-2244
[email protected]
Summer is a highly valued, long-standing member of our staff. After serving as Office Manager for many, many years for Gateway City Realty, she moved into sales. Summer has an excellent grip on property values and current trends as well as years of market experience and unsurpassed property knowledge to bring to the table.

Summer specializes not only in our Ketchikan market, but also in the communities on the north-end of Prince of Wales Island and beyond.

Summer strives to provide a seamless and comfortable transaction for all of her clients and is known for her honesty, excellent communication, observant care and commitment throughout the process.

Contact Summer today and let her professionalism, knowledge and years of experience work for you!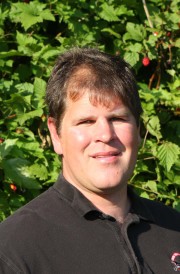 Steve Stumpf
Sales Associate – Prince of Wales Island & Outlying Properties
(907) 826-2377
[email protected]
Steve grew up in Cloquet, Minnesota, attended the University of Wisconsin, and moved to Alaska in 1988 to pursue a fishing dream. He is a long-time resident of Alaska that has lived near the City of Craig on Prince of Wales Island for the past 10+ years with his wife Nanette and four daughters.

He and his wife own a family-run sport fishing operation located near Craig. Steve loves the outdoors, people and living on Prince of Wales Island. Steve also enjoys the challenges of real estate. He likes working with people and finds great satisfaction in helping them achieve their dreams.

So, whether you are interested in buying or selling on Prince of Wales Island and beyond, give Steve a call for honest and professional service.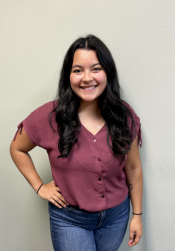 Noelani Tillson
Office Manager
(907) 225-2545
[email protected]
Noelani is a lifelong Alaska resident. She loves the people and the weather Ketchikan has to offer. Noelani enjoys spending time with her friends and family, going on walks with her dog, and crocheting.